Making a Real Difference
Done properly and at scale, trade facilitation can transform lives, creating opportunity and empowering sustainable development.
Targeted Solutions, Global Impacts
Trade that is simple, fast, and cost-effective can enable businesses of all sizes to grow by taking advantage of global market opportunities, generating more employment and investment and driving inclusive economic growth. 
But it is the micro, small and medium-sized enterprises (MSMEs), many of them women-owned, that are the economic lifeblood of most economies, who gain the most as they are disproportionately affected by red tape at borders and cumbersome, manual processes.  
We achieve measurable results in terms of reduction of time and cost of trade whilst increasing trust, predictability for business, and transparency.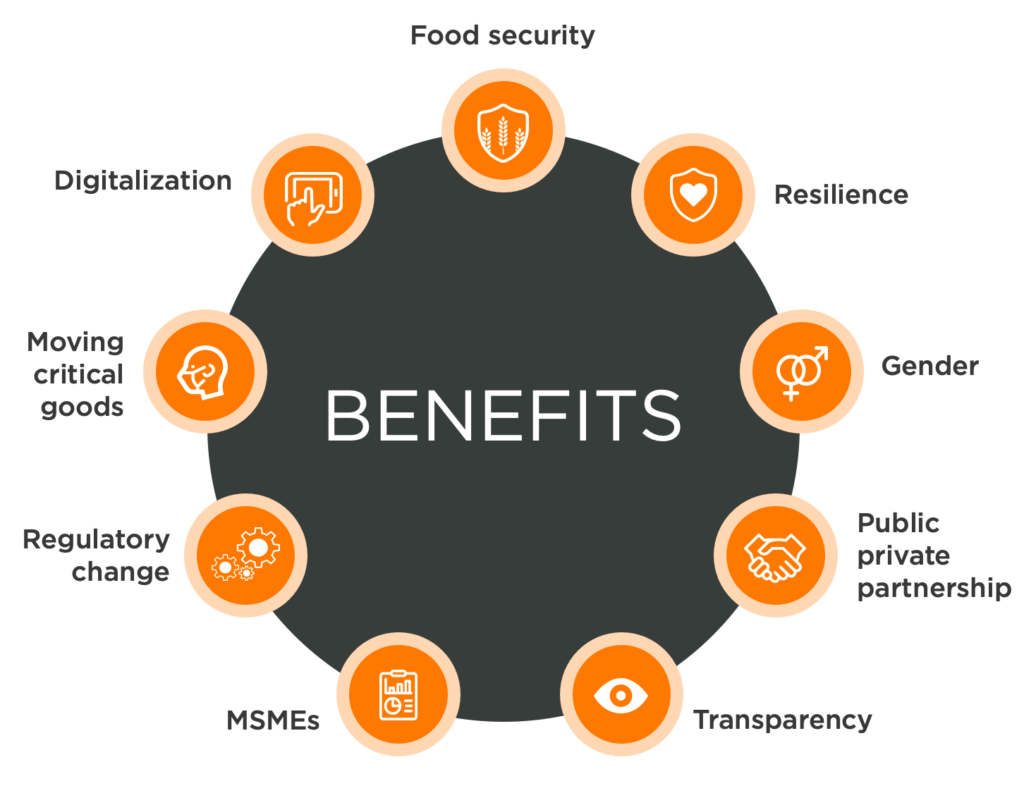 Driving economic growth
Our impacts are many and varied. By emphasising digitalisation and delivering other best practices, our projects enable businesses of every size and in every sector to trade more easily, driving economic growth and ultimately reducing poverty in developing and least developed countries. .
Trade facilitation strengthens supply chain resiliency, underpinning every facet of modern life, from manufacturing inputs through to key consumer goods and vital imports of food and medical supplies.