The Trade Facilitation Agreement through an MSME lens
Appreciating the challenges and making trade facilitation benefit smaller businesses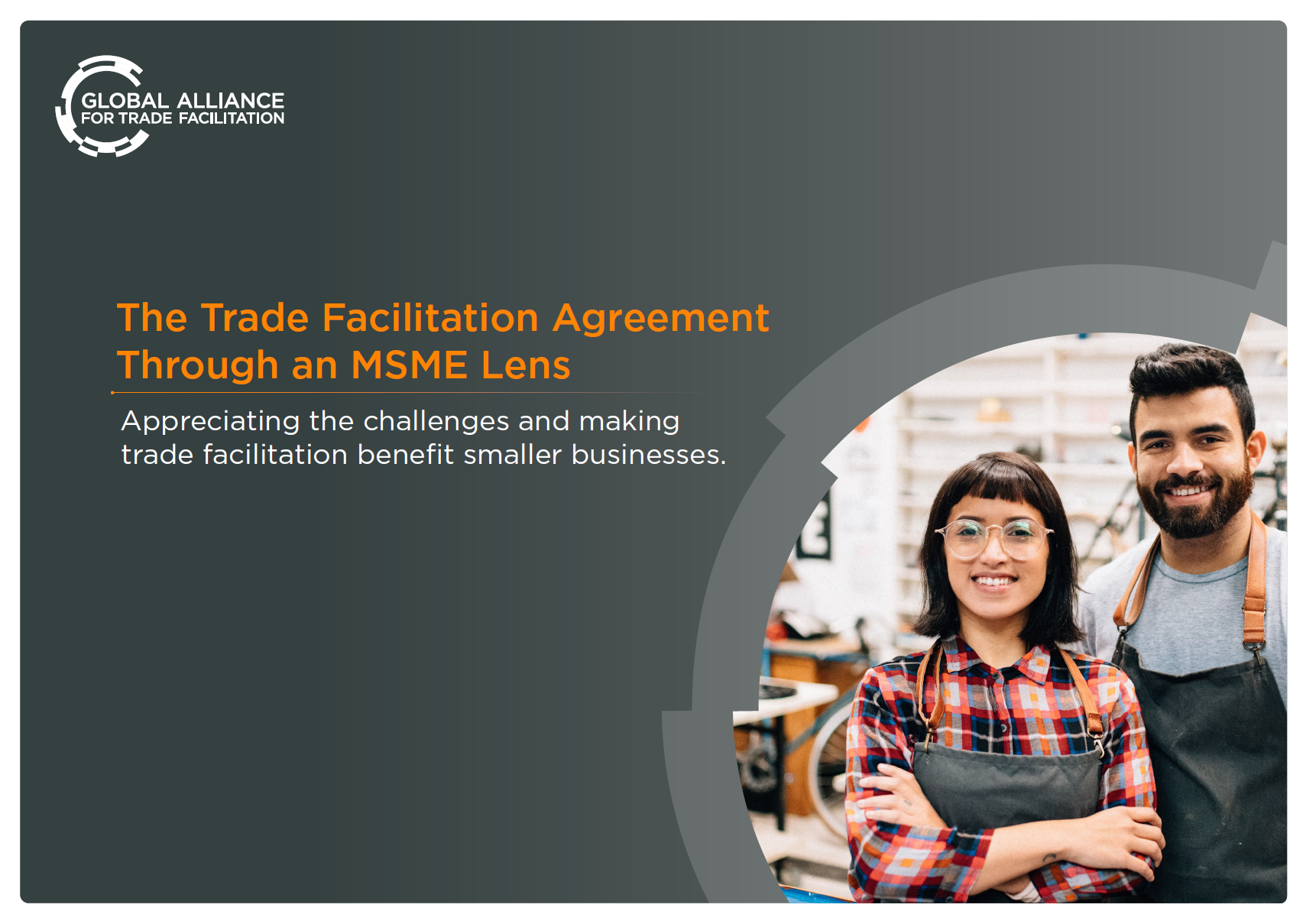 The World Trade Organization's Trade Facilitation Agreement (TFA) offers micro-, small-, and medium-sized enterprises (MSMEs) a path to growth through easier access to global markets. However, trade facilitation reform processes need to better reflect and cater to the specific challenges facing MSMEs, particularly in developing and least-developed countries.
The Alliance's Trade Facilitation Agreement Through an MSME Lens provides practical guidance on actions the Alliance, policy makers, and development practitioners can take to ensure that implementation of the TFA supports MSMEs while presenting an in-depth analysis of the TFA itself and how it tackles MSME-specific challenges to international trade.
MSMEs face specific barriers to international trade stemming from their smaller size and resources. They may not have the time, labour or capital available to understand and conduct complex trading processes or invest in trading capabilities. In addition, they may face systemic issues, including limited access to training or finance that put them at a disadvantage relative to larger firms.
This is why the Alliance has worked with its partners at the International Trade Centre and the United Nations Economic and Social Commission for Asia and the Pacific to develop this toolkit, which provides practical guidance on MSME-sensitive actions.
Download the full document here.
Check out our Small businesses, great opportunities lessons learned paper.