Bangladesh
In progress
Streamlining trade at key border crossing
Digitalising services to reduce delays and congestion
at Bhomra Land Port
Traders are used to spending a lot of time at the busy Bhomra Land Port on Bangladesh's border with India waiting for customs' clearance. Moving goods across the border in either direction involves completing many sequential, paper-based steps, including inspections, assessments, and payments.
Delays and costs to traders are further worsened by time-consuming trips to the bank to pay service fees and taxes to the Bhomra Land Port Authority (BLPA), an independent body under the administrative control of the Ministry of Shipping (MoS), or Bangladesh Customs.
Many of the 450 trucks parked up at the port are delivering perishable goods. Reducing delays in their border crossing enhances food security and minimises needless waste.
Following completion of the two-storey Padma Bridge in 2022, the port is set to become even busier. The bridge shaves 70km off the journey from the Bangladesh capital, Dhaka, but more importantly it replaces erratic ferry crossings for truckers who may have been forced to wait for days to cross.
Determined to avoid the port becoming the new bottleneck to trade, which would undermine the considerable investment in the new bridge, Government and private sector are working together in digitalising Bhomra Land Port's management system, eliminating many cumbersome, manual procedures.
What are we doing
The Alliance is working with BLPA to build a digital port management system.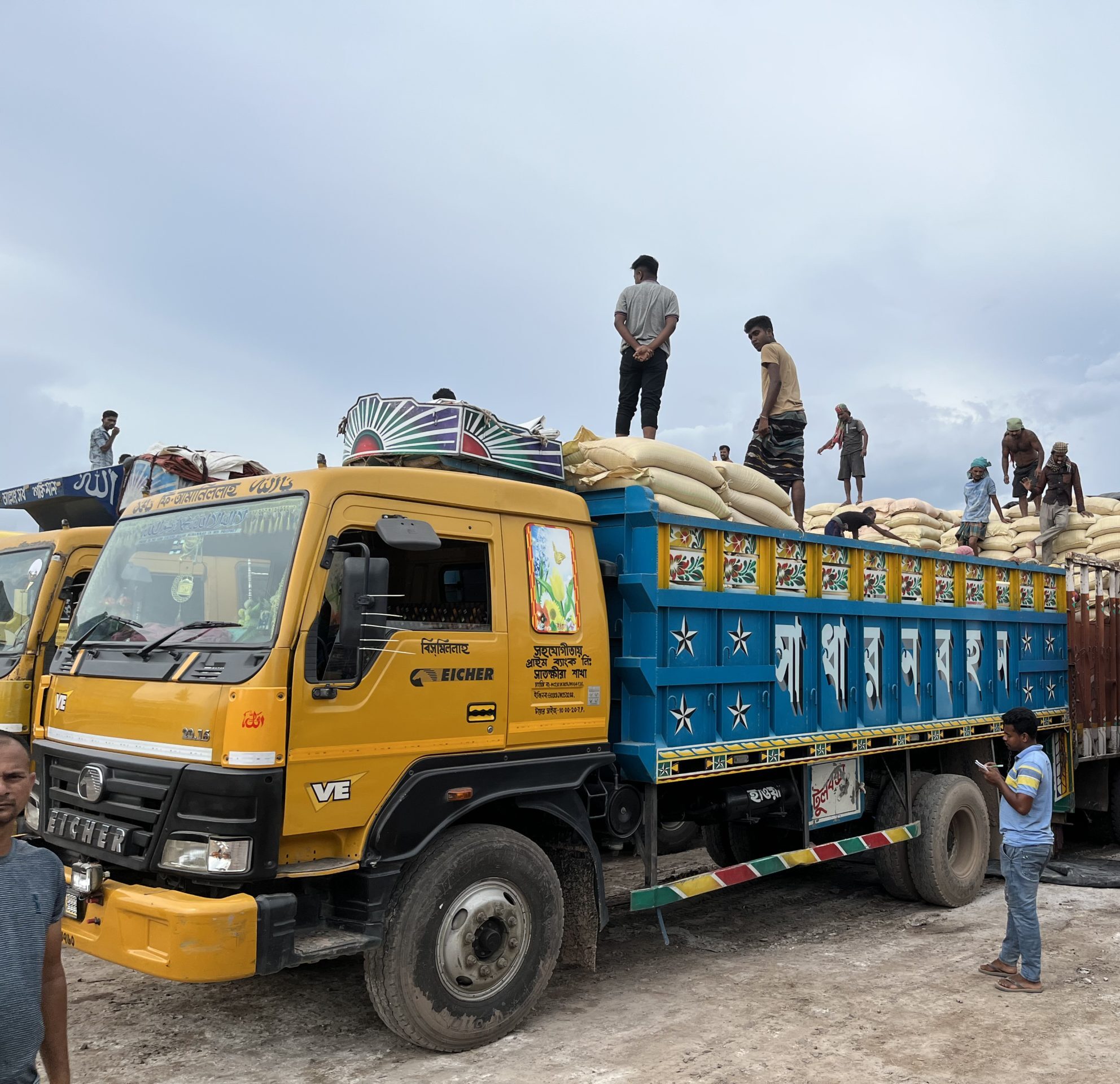 A major focus of the project involves greater efficiencies for clearing agents, who are responsible for ensuring information moves from one stage of the port process to the next. Currently, this involves filling out documents and transporting them physically between checks, which adds more time and steps than is ideal to complete and deliver the necessary materials for a single shipment.
The Alliance has engaged extensively with BLPA and the local private sector, including the Bhomra C&F Agents' Association, banks, mobile financial services, and logistics companies to identify the main challenges and to tailor solutions.
This digitalisation project will support micro, small and medium enterprises (MSMES), many of which are represented by clearing agents at the border. The project took a major step forward in 2022 when the Alliance signed a Memorandum of Understanding with the Economic Relations Division of the Ministry of Finance.
Benefits
Digitalising this process will streamline clearance procedures, by
enabling clearing agents to input information once (avoiding duplication)
capturing weighbridge information automatically
reducing waiting times for inspections
automating invoice generation
integrating e-payment solutions
automating generation of exit gate passes
Other benefits include greater transparency and compliance with border procedures, enhanced traceability of goods and trucks and increased cooperation between agencies.
And it isn't only customers of Bhomra Land Port that are likely to benefit: MoS and BLPA are aiming to develop an 'ideal digitalised model' that can be replicated across the other 22 Bangladesh land ports.
Measurement
The Alliance has conducted a baseline study of the project and similar assessments will be conducted every six months to chart progress. Finally, near the end of the project, an external evaluation will quantify outcomes and impacts.
Get involved
Find out how to get involved. Click the relevant icon: