Thailand
Achieved
Transition to full electronic phytosanitary exchange
Digitalisation to sustain employment, enhance food security
The Impacts
Once fully digital, the adoption of the IPPC ePhyto Solution will benefit businesses of every size, including micro, small, and medium-sized enterprises (MSMEs). In addition to projected savings of $5 million annually, this project enhances Thailand's access to global markets, cuts red tape on plant shipments, and improves food security, by:
reducing the costs associated with shipping of paper phytosanitary certificates and delays in receiving replacements
improving scheduling and planning for the arrival and clearance of plants and plant product
enabling information to be stored, managed, and accessed electronically, making it more efficient
cutting the time to process requests for export-related phytosanitary activities
mitigating border delays
Thailand is among the first ASEAN countries to exchange ePhytos through the IPPC ePhyto Hub.
The Challenge
Agriculture plays a key role in Thailand's economy, representing 8% of total GDP and employing roughly 6.4 million people, or nearly one-third of the total labour force. As a result, international trade in agricultural produce is critical in ensuring millions of people's livelihoods and to food security.
Thailand's Department of Agriculture (DOA) had taken significant steps towards the adoption of electronic phytosanitary certificates, or ePhytos, but it had yet to connect to the International Plant Protection Convention (IPPC) Hub, enabling it to exchange these certificates across the world, including with key markets in Australia and the United States.
What We Did
The Alliance supported the Thai government and private sector stakeholders in implementing the IPPC ePhyto Solution, including the provision of training to government officers and traders in the use of the new ePhyto system. Adoption also entailed the IT adaptation of the national system and the Single Window, as well as building capacity among government officials and traders.
Also, to manage the transition from paper-based to electronic processes, the project promoted awareness-raising campaigns, and regional and international knowledge exchange activities.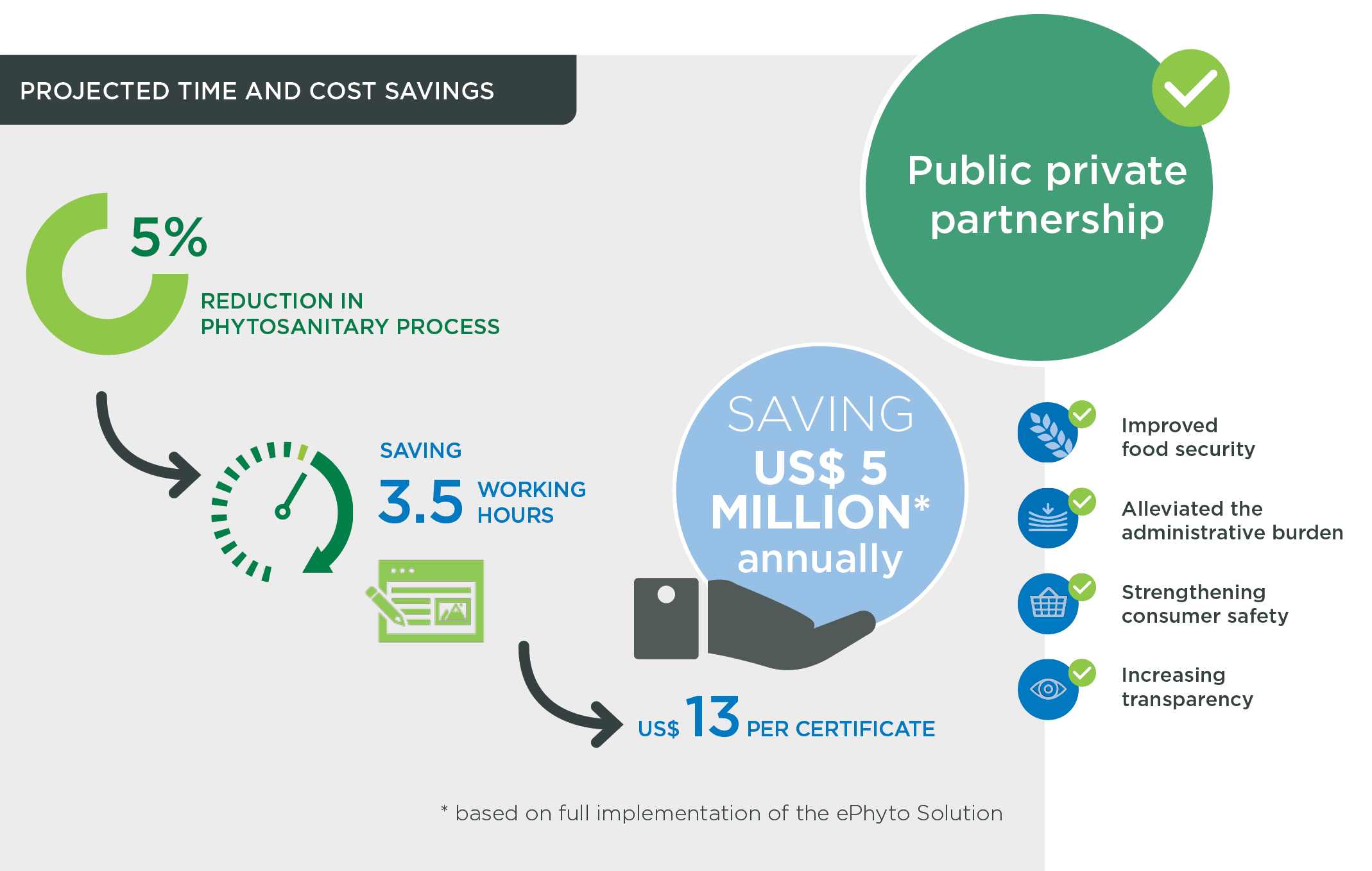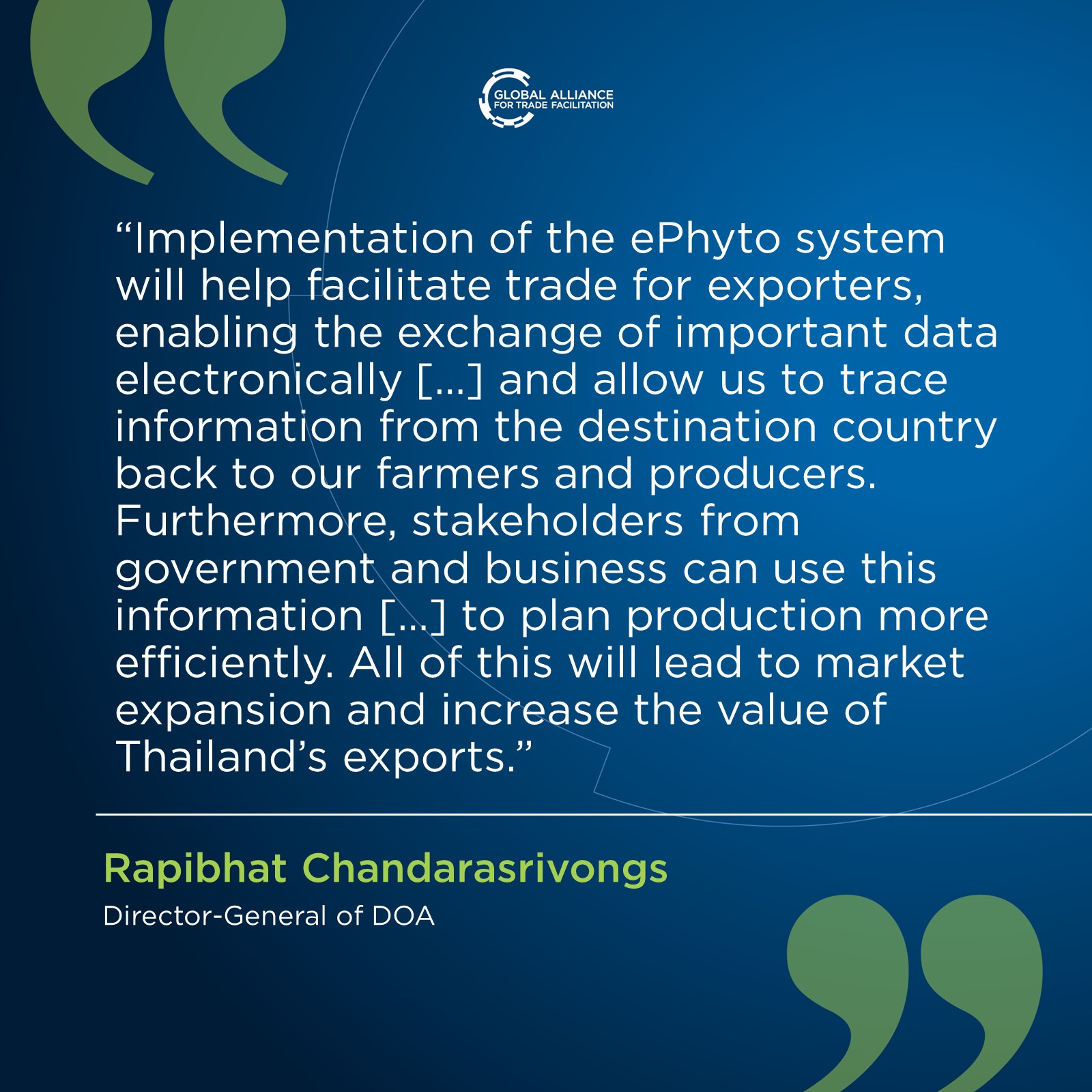 Get involved
Find out more about how to get involved with the Alliance. Click on the relevant icon: