Officials from the Bangladesh Land Port Authority (BLPA) and the Ministry of Shipping (MoS) recently concluded a visit to Turkey to learn about best practices in modern dry port management, including storage, loading and inspection procedures. 
The Alliance, through implementing partner, Swisscontact, is working with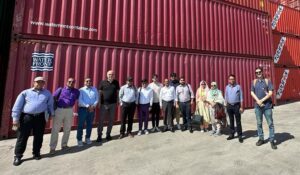 a BLPA to build digital port management system at Bhomra Land Port. The week-long mission facilitated in conjunction with MAKR Marmara Dry Port Authority, Istanbul University, and İpsala-Kipi Border Authority in early August was part of the project's capacity-building activities, sensitising officials to the power of automation. 
The theme of the visit, Learning Contemporary Approaches for Modern Land e-Port Management Systems, encompassed exposure to cutting-edge technology in port management and information on general trade facilitation processes.  
During the visit, the MAKR Marmara Dry Port Authorities provided thorough insights into the day-to-day operations of a modern dry port, including automated systems for storage, evisceration, internal loading, project loads, fumigation, lashing, surveys, inspections, and inland transport.  
The Bangladesh officials also attended a session organised by the university detailing Turkey's foreign trade management mechanisms, paperless trade and digitalisation, public-private collaboration in ensuring a business-friendly environment, transportation, and logistics management. The session emphasised the importance of simplified, departmental coordination for optimal border management.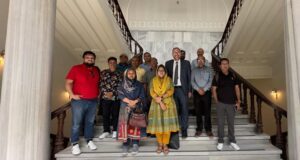 The participants also witnessed first-hand the capability of a modern cross-border operation during a visit to the busy İpsala-Kipi border crossing with Greece, which handles around 400,000 vehicles and four million people every year. They watched Customs conduct state-of-the-art administrative procedures and x-ray inspections, smart-card-controlled access, CCTV surveillance, and 3D x-ray inspections.  
The visit also included a look forward to improvements to take advantage of emerging technologies, including AI, and the port has already modelled automated driving scenarios to further enhance efficient traffic operations and border management. Participants gained first-hand experience of a smart port in which all export, import, and passenger-related operations are seamlessly managed using advanced digital technology. 
Razik Fazle, Team Leader and Technical Advisor at Swisscontact, described the visit as an 'eye-opener'. 
"It showed the power of digitalisation in land port management," he said. "This will surely serve to further inspire the modernisation of Bhomra Land Port."