The Alliance is working with Customs and local businesses in Tunisia to ensure that a new Advance Rulings mechanism addresses real world needs.
In a consultation meeting conducted on 7th September 2023, representatives of the Tunisian private sector were able to discuss a draft legal framework of the new mechanism with Tunisian Customs.
The private sector had the opportunity to view the draft framework in advance of the meeting and prepare their comments – a first in Tunisia.
The inclusive and consultative approach of the Alliance project was appreciated by the private sector, with stakeholders sharing that they had never been consulted on a Customs directive prior to its signature.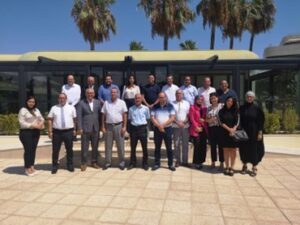 Bringing all parties to the table allowed operators, in particular licensed customs agents, to offer technical considerations for the directive and its application, such as how to digitalise the request and deliverance procedure.
The meeting underlined the keen interest of private sector in the project and put a spotlight on the expected benefits in terms of improved transparency, predictability and consistency of Customs rulings that will be achieved through its implementation.