John Kornerup Bang, Head of Sustainability Strategy and Shared Value at Alliance partner Maersk talks about his company's work with the Alliance to take data analytics to the next level, ensuring trade facilitation reforms have the biggest possible impact.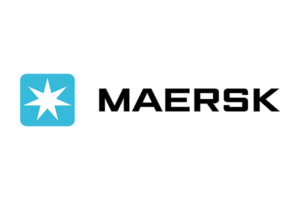 When organisations deliver trade facilitation projects in developing countries, we expect them to use data to measure their impact. Have we reduced the time it takes to get goods from A to B? Are the direct costs of trade, such as overheads, transport and documentary compliance, now lower?
While these are important metrics, we now know that the indirect costs that traders face due to unpredictability at borders constitute a substantial and often overlooked part of the total cost of cross border trade. These might be penalties charged to the company for late delivery, the cost of replacing perishable goods that were spoiled, or the expense of building up and storing a larger inventory as a buffer against delays.
Capturing these indirect costs can allow us not only to come up with a more commercially-meaningful measure of a project's impact on the cost of trading, but also to diagnose the greatest barriers to trade in a country before we even get started. Only when both direct and indirect costs are included is it possible to identify the biggest challenges facing businesses. It's investment in bringing down these barriers that will deliver the highest returns.
Maersk has been working with the Global Alliance for Trade Facilitation to apply the concept of Total Transport and Logistics Costs (TTLC) to Alliance projects. Together we have tailored the TTLC methodology, originally developed by A.P. Moller – Maersk through our socioeconomic impact study programme, to analyse trade costs in countries where the Alliance is developing projects.

The methodology is the first to provide a holistic view of the costs of trade, combining direct transport costs and fees with measures of indirect costs, which most other studies leave out. That data is not always readily available, so the Alliance works with local stakeholders on the ground such as importers, transport and logistics companies and agents, to gather fresh data and insights.
In 2017 we tested this out in Kenya and Ghana, examining the trade corridors from the port of Mombasa through Nairobi to Kampala in Kenya, and from Tema in Ghana to Ouagadougou in Burkina Faso. We found that 34% of the cost of trade in Ghana is related to waiting times and delays, while indirect costs constitute 12-17% of import costs in Kenya and about half of that for exports. In both countries, customs and infrastructure were identified clearly as the main barriers to trade.
Why does this matter? Put simply, the Alliance's end goal is to reduce poverty by boosting trade. If trade facilitation reforms are to catalyse businesses to trade more, they must directly address the real barriers that are currently stopping companies from importing or exporting and preventing growth. The TTLC methodology can unlock that knowledge.
For Maersk, contributing our data expertise to the Alliance aligns perfectly with our sustainability priorities, one of which is to multiply the benefits of trade by supporting countries to implement the World Trade Organization's (WTO) Trade Facilitation Agreement (TFA). Our business is a major part of the global trading system and we firmly believe in the benefits of international trade. It has been a massive driver of prosperity and helped lift over a billion people out of poverty. At the same time, we recognise that we need to make global trade available for everybody so that all can share in its benefits. According to the WTO, small and medium sized enterprises provide two thirds of all jobs but pay twice as much as large firms for logistics. Accelerating trade reform through the TFA can make growth more inclusive as barriers for countries, entrepreneurs and small businesses come down.
Using data to diagnose as well as just measure impact is the next frontier in successful trade facilitation reform. That's why we're now supporting the Alliance to apply the methodology in countries where it is exploring new opportunities for trade facilitation reform projects. The more we understand about the mechanics of how trade works for businesses on the ground, the better we can ensure trade facilitation reforms have the effect we all want – sustainable, inclusive growth.
To find out how your business can support the Alliance, visit www.tradefacilitation.org/as-a-business/