Toby Edwards from Shipa Freight and Sushant Palakurthi Rao from Agility, talk about how technology is supporting SMEs to grow and expand into new markets as opportunities previously available to much larger companies are now available to all. Trade facilitation ensures that their growth does not stop at the border.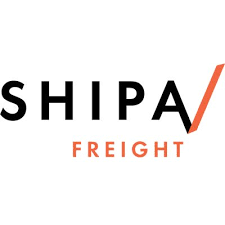 SMEs are the beating heart of the global economy. Small and medium-sized businesses account for 95% of all firms, and deliver over 50% of GDP and two-thirds of formal employment in most countries (World SME Forum).
Today, new technologies brought about by the 4th Industrial Revolution are enabling entrepreneurial SMEs to gain access to international markets and shift their focus to global sales in unprecedented fashion. Just look at the explosion of e-Commerce in Southeast Asia, for example. While e-commerce remains relatively underdeveloped in ASEAN today, accounting for less than 1% of total retail sales, this is rapidly changing as internet penetration spreads and ASEAN's "consuming class," some 67 million households, continues to grow and nearly doubles to 125 million by 2025.
Shipa Freight, the digital logistics platform for SMEs powered by Agility, conducted a global study of 800 SMEs from developed and emerging markets that shows that smaller companies are remarkably upbeat about their ability to expand through trade, and 86 percent of SMEs recognise that technology is "levelling the playing field" for them to operate globally.
This potent combination of entrepreneurial ambition and 4IR technologies have given rise to the micro-multinational. Given their contribution, for the health of the global economy as a whole, this is an extremely positive, and important, development.
Digital technology is bringing tremendous benefits to the logistics industry which, in turn, makes the process of doing business overseas for SMEs easier. For example, logistics providers now offer online freight forwarding platforms for SMEs that remove the challenges of exporting abroad by providing instant quotes, ensuring full cost transparency and compliance, and enabling SMEs to keep a secure digitised record of all paperwork.
Digital innovations are providing cost-effective answers to the first and last miles in logistics, enabling SMEs to be more competitive when it comes to customer service. Drones are operating in warehouses. AI (artificial intelligence) is automating processes and improving route planning, resource allocation, scheduling and condition monitoring. The gig economy, through platforms like Amazon's Flex, is driving greater utilisation of existing vehicles, infrastructure and storage facilities when it comes to delivery.
At Agility and Shipa Freight, we have long said that trade seeks the path of least resistance. With SMEs poised to play such a key role in the global economy, we are very committed to the initiatives of the Global Alliance to support trade facilitation through collaboration and new technological innovations. Ultimately, all measures which help SMEs to grow, will invariably have a positive impact on economic growth: by creating jobs, expanding investment, and increasing individual savings. We are excited to be playing our part.