How we support the SDGs
The Sustainable Development Goals (SDGs) were unanimously adopted by the 193 member states of the United Nations in September 2015. They aim to mobilise all countries and stakeholders, acting in partnership, to end all forms of poverty, fight inequalities and preserve the environment, while ensuring no one is left behind.
International trade has been recognised by the UN as an engine for inclusive economic growth and poverty reduction, and an important means to achieve the SDGs. Trade facilitation can reduce costs, increase opportunities for small and medium-sized enterprises (SMEs), and spark competitiveness, productivity, innovation and growth.
The Alliance's work to support governments in developing and least developed countries to implement the World Trade Organization's (WTO) Trade Facilitation Agreement (TFA) can help to meet the following SDGs.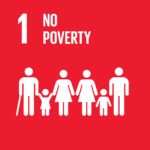 Goal 1: End poverty in all its forms everywhere
An estimated 767 million people live below the international poverty line of US$1.90 a day. In order to eliminate poverty, economic growth must be inclusive, providing sustainable jobs and promoting equality.
When it's easier to trade, more trade happens. Multiple studies have shown that countries that trade more experience higher levels of growth. Trade encourages long-term investment and can empower marginalised groups, reducing inequality and poverty. It also generates higher standards of living through greater productivity and increased real income.
Duty and tax collection at borders are an important source of revenue for many countries. By investing in modern, simplified operations, authorities can reduce operating costs and become more efficient while bringing in higher levels of revenue through increased trade which can be devoted to poverty alleviation.
By helping countries implement the TFA, the Alliance contributes to target 1.A (mobilise resources to implement policies to end poverty.)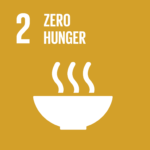 Goal 2: End hunger, achieve food security and improved nutrition and promote sustainable agriculture
Hunger is the leading cause of death in the world. An estimated one third of the food produced for human consumption is lost or wasted globally. Supply chain inefficiencies and lengthy delays at borders can leave perishable food rotting awaiting clearance, while many countries suffer from food insecurity.
By lowering trade costs, our projects can allow food-insecure countries to import food at lower prices. Some Alliance projects specifically target improving trade facilitation for food and agri-products. The Alliance also tracks the indirect cost to traders of spoiled goods through our unique methodology for measuring the impact of our projects.
By reducing the time spent at borders and increasing predictability for traders, we can decrease the amount of food wasted in transport and contribute to target 2.3 (double the productivity and incomes of small-scale food producers.)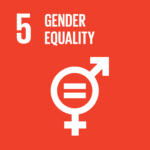 Goal 5: Achieve gender equality and empower all women and girls
Women and girls continue to suffer discrimination and violence in every part of the world. Gender equality is not only a fundamental human right, but a necessary foundation for a peaceful, prosperous and sustainable world.
The vast majority of informal cross-border traders are women. Within the Southern Africa Development Community, for example, women make up 70% of informal cross-border traders. Women often face higher levels of discrimination and longer waiting times at borders than men and are therefore more likely to avoid official border crossings.
Trade facilitation reforms that automate and digitise processes mean traders have to travel less and spend less time at the border. That means less opportunity for gender-based discrimination and harassment. Lower trade costs may also allow more women-led businesses to access international markets, increasing their revenue.
Our work contributes to target 5.1 (end discrimination against women and girls everywhere), while our projects to introduce digital processes contribute to target 5.B (promote empowerment of women through technology.) All of our projects benefit SMEs where women are disproportionately represented.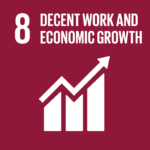 Goal 8: Promote inclusive and sustainable economic growth, employment and decent work for all
Poverty eradication is only possible through stable and well-paid jobs. An estimated 470 million jobs are needed globally for new entrants to the labour market between 2016 and 2030.
Reducing the time and cost of moving goods across borders can boost trade, increasing income and employment worldwide. The WTO estimates that implementation of the TFA has the potential to create around 20 million jobs, the overwhelming majority in developing countries. Simplifying trade operations helps promote national and foreign investments, which in turn can spill over to fostering more and better employment.
Alliance projects introduce reforms which make it easier for SMEs to grow, contributing to target 8.3 (promote policies to support job creation and growing enterprises.) The Alliance also leverages support for developing and least developed countries from its donor governments in line with target 8.A (increase Aid for Trade support.)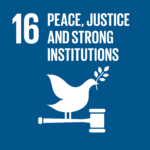 Goal 16: Promote just, peaceful and inclusive societies
Corruption, bribery, theft and tax evasion cost developing countries US$1.26 trillion per year; this money could be used to lift people out of poverty.
The TFA includes multiple articles designed to enhance transparency, impartiality and non-discrimination and avoid conflicts of interest. Article 2 requires that stakeholders are consulted on new legislation and regulation before they enter into force- something that Alliance projects help to ensure by creating and embedding public-private dialogues in the reform process. Meanwhile, modernisation of processes and increased use of technology reduces opportunities for informal payments.
All this helps to build strong national institutions, good governance, and trust between the public and private sectors.
In particular, Alliance projects contribute to targets 16.6 (develop effective, accountable and transparent institutions) and target 16.7 (ensure responsive, inclusive and representative decision-making.)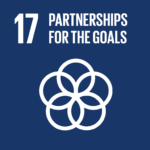 Goal 17: Revitalise the global partnership for sustainable development
A successful sustainable development agenda requires partnerships between governments, the private sector and civil society. Action is needed to mobilise, redirect and unlock the transformative power of trillions of dollars of private resources to deliver on sustainable development objectives.
Improved trade facilitation helps unlock private resources by making countries more attractive to foreign direct investment and boosting revenue collection at borders.
The Alliance demonstrates that the concept of partnerships works. All Alliance projects are developed through our unique process of 'co-creation' where the private sector is an equal partner to government in designing and delivering projects from start to finish. This creates a sustainable culture change in the way that the public and private sectors work together, that can endure long after our projects are completed. What is more, the private sector contributes significantly to the work of the Alliance through in-kind technical support.
In particular, Alliance projects contribute to target 17.1 (mobilise resources to improve domestic revenue collection), target 17.11 (increase the exports of developing countries), target 17.16 (enhance the global partnership for sustainable development) and target 17.17 (encourage effective partnerships.)
Sources
United Nations, 2016, 2030 Agenda for Sustainable Development

Deutsche Gesellschaft für Internationale Zusammenarbeit, 2014, Trade and Gender—exploring a reciprocal relationship