The Alliance is calling on brilliant minds and change-makers from around the globe to join its latest initiative – an e-Waste Innovation Sprint.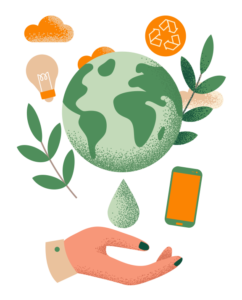 WHY JOIN?
This is not your average run-of-the-mill hackathon. It's an opportunity to play a significant role in confronting the reality of e-waste, one of today's major challenges for the planet, by working together to find sustainable solutions to solve persistent e-waste challenges.
The hackathon is your opportunity to:
Collaborate with like-minded professionals

to form the top team and develop effective solutions;

Gain access to valuable information

and tools;

Receive guidance and constructive advice

from mentors;

Take your shot at winning

a part of the prize pool!

THE EVER-GROWING ISSUE
The increase in demand for electronic devices and gadgets shows no signs of slowing down, causing e-waste (or discarded electronics) generation to rise along with it.
Meanwhile, the capacity to handle e-waste is limited across the developing world. There are a limited number of global facilities that can process such waste at the quality and scale required for re-integration into new products, leading to the need for its cross-border movement.
This is the part where you come in to help!

THE CHALLENGE
Your mission is to develop tangible solutions addressing one (or more) of the following areas that need improvement:
| | | |
| --- | --- | --- |
| | | |
| Enabling a more efficient collection and environmentally sound cross border movement of e-waste through the collaboration of all involved actors | Improving and streamlining the functioning of logistic chains and removing current bottlenecks | Creating tools to facilitate exchange and establishing an environment receptive to reflection and innovation |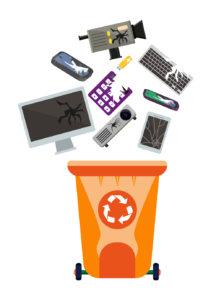 HACKATHON TIMELINE
17 November 2021: End of registrations — Join the challenge platform before the end of the day
18-26 November 2021: Ideation phase — Learn more about the challenges, gain access to valuable resources and submit your idea via the hackathon platform
26-28 November 2021: 48-hour online hackathon — Refine your idea with help from mentors, develop your working prototype and presentation, then take to the stage to win over the hackathon judges!

PRIZE POOL
The winning teams will be represented with their solution at the E-Waste World Conference & Expo in Germany.
1st prize

To be announced!

2nd prize

To be announced!

3rd prize

To be announced!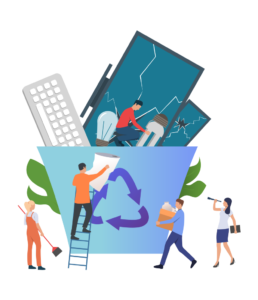 WHO CAN JOIN?
Startups, developers, engineers, e-recycling experts, students, innovative companies, and researchers.
Individuals from the local ecosystem who are experiencing the first-hand effects of inefficient e-waste management can also join the innovation sprint and share your valuable insights!
CONTACT
Any questions? Contact us at info_innovationsprint@tradefacilitation.org.
ORGANISED BY