Sousena Tefera, Senior Program Manager, CIPE
As a mother of three, being able to work from home helped me stay in the workforce. I live and work in a country with accessible childcare and accommodating work policies but even so, the seemingly light shift towards a remote work arrangement changed my life! What then could a trade facilitation measure that makes trade less bureaucratic and less cumbersome do for a small importer or exporter living in a developing country? What would more transparency and digital transformation in Customs and other border agencies do for the women-owned small business in a developing country? Increased productivity and a better standard of living are just the beginning.  
This goal and potential impact keep me on my toes and supplies me with everyday fuel.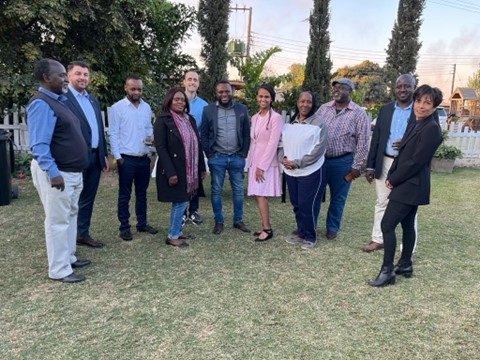 In July 2020, I was tasked with leading the Alliance's project to introduce an Electronic Customs Bond System in Vietnam, which would have enabled traders to purchase bonds guaranteeing payment of duties and taxes as well as regulatory compliance, allowing Customs to expedite release of their goods.  This meant working not only with one or two stakeholders but engaging and getting approval from all border agencies. The Alliance took on this ambitious task at a time when other high-level initiatives to regulate inter-agency cooperation in Vietnam were experiencing slow progress. Despite our best efforts, our initial objective was thwarted but the project team persisted to improve the trade facilitation environment in Vietnam by pivoting towards other areas.  
One might question the motive of this persistence but sometimes moving the needle can do the trick. Vietnam is a manufacturing power but is facing significant setbacks due to lagging trade facilitation reforms. So, the team decided to rethink the scope of the project to address this lag. 
" The magical thing about the complex and intertwined world of trade is that even the smallest change in a positive direction creates meaningful change in the lives of everyday traders and customs officials."
In this piece I would like to share a few of the key takeaways from my experience of running the Vietnam project and managing its evolution.  
1) Value is relative: What is appreciated and deemed appropriate is only relative to the cultural, social, and political context of each country. For instance, new and bold moves might be welcomed in some parts of the world but introducing sweeping changes can also incur resistance from various stakeholders. So, from my view, the key to tackling this problem is to embrace smaller scope projects with the potential of having a ripple effect on development and society.   
2) Making public private partnership work: The process and effort involved in implementing public private partnership takes various forms and models. In my experience, it is relatively easy in countries where there is stronger private sector voice and relatively hard in countries where private sector associations have little to no experience in societal and institutional reforms. Our approach and mode of implementation should be in tune with the country context. It is critical to get private sector voice but building the culture of relationship between the private and public sector, particularly in the context of Vietnam, was critical to the core reform goals of the project.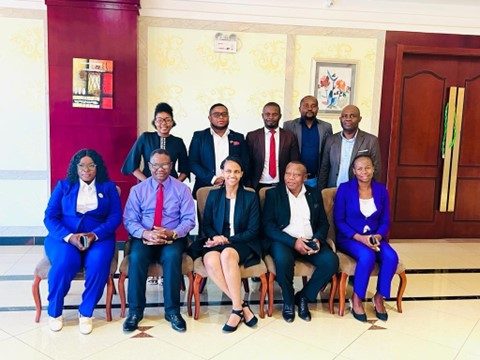 3) Identifying project champions: Commitment from project implementers and counterpart agencies alone is not enough to build the tide of support to introduce change and sustain it. Identifying key partners to the project whose goals and objectives align with project objectives is fundamental. Projects face tough challenges in terms of scope, budget, and timeline. Project champions (including the Alliance's global business partner, Roanoke Group in the case of the Vietnam project), support initiatives through thick and thin. A senior expert at Roanoke Group was almost on standby, taking phone calls to brainstorm on issues, review documents, or travel to take part in public-private dialogues – from the start of the project through to the end with the same level of enthusiasm.  
4) Knowledge management: The Vietnam project took six years. There was a significant turnover in human resources among all project stakeholders. In a project where the central objective is technical transfer of knowledge, documentation is key. The project's clock was set back one too many times due to steep learning curves following personnel changes. Ensuring a transfer plan to create institutional knowledge on project progress is paramount.  
5) Nimbleness and agility: Traditional project management sticks to the original project scope and plans implementation in a sequential manner. While this gives predictability, most projects suffer from the inability to adapt and manoeuvre, tying the hands of stakeholders and project managers. After building in leeway to accommodate necessary change, responding to the needs of stakeholders is a key part of success in any project implementation. In Vietnam, our project set out to build a comprehensive Customs Bond system yet ended up introducing a legal instrument institutionalising the management, issuance, processing of Certificate of Origin documents.  
If our goal is improving the trade facilitation and the compliance environment, the means to this end might take many shapes, forms, and sizes. We may not have realised our initial project goals, but I am confident the reforms we did manage to achieve will make trade easier and have a lasting impact on economic activity and quality of life.