More risk-taking, greater inclusion required in trade facilitation
Trade facilitation experts, including government officials, policymakers, logistics providers, business leaders, entrepreneurs, software developers, academics, and other stakeholders, gathered online September 19 & 20 at Trade Facilitation Innovation Days (TFID) 2023, to share innovative proposals on streamlining trade. 
The two-day online event, hosted by UNCTAD and the Global Alliance for Trade Facilitation focused attention on some of the hottest topics in world trade, including: 
Harnessing technology to further streamline processes

 

Reinforcing supply chain sustainability

Advancing e-Commerce

 

Improving risk management

 

Transitioning to clean energy.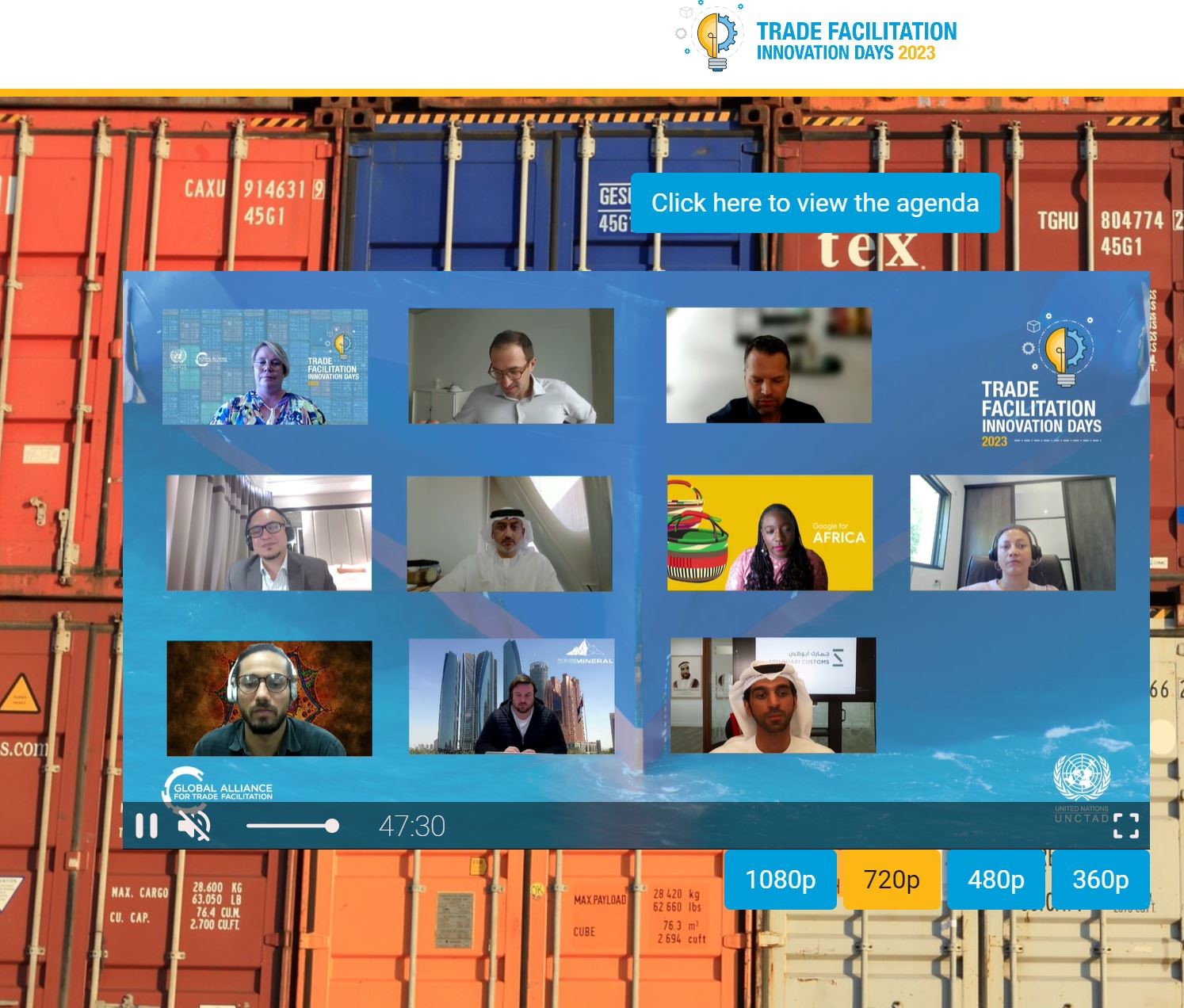 Innovation has a positive impact in all these areas, simplifying business procedures and improving productivity in border clearance processes.
In a keynote address welcoming around 550 registered participants from across the world, Alliance Director Philippe Isler called on the trade facilitation community to become more diverse and less risk averse.  
"People from every walk of life should be encouraged to contribute," he said. "We need to tap into people with firsthand experience of the realities on the ground and listen to those sometimes-hidden voices. We must also be prepared to experiment even if this means taking a bit more risk – this is what innovation is about."   
During the event, much discussion focused on data capture, management, usage and sharing. There was general agreement about the need to optimise data management for supply chain resilience and every aspect of trade. Among other topics, the event also explored the transformational potential of Artificial Intelligence (AI), cryptocurrencies and blockchain technologies, with many speakers noting that developing countries and least developed countries would require significant investment to share in the expected gains. 
Illustrating this, Pren-Tsilya Boa-Guehe, Google Head for Pan-African Institutions, Government Affairs & Public Policy, pointed out that despite the explosion in mobile phone usage in Africa, fewer than 7% of the continent's estimated 44 million micro, small and medium enterprises (MSMEs) are trading online. Increasing this percentage exponentially would require investment in digital development but also predictable, standardised regulations. 
Other speakers also expressed similar sentiments regarding regulatory change to capitalise fully on modern technologies. Countries are adopting national standards, but capabilities of innovations such as AI or blockchain may never be fully realised without international harmonised data regulation.  
Many contributors were also keen to emphasise the centrality of human interaction and the necessity of collaboration between public and private sectors in driving successful trade facilitation initiatives.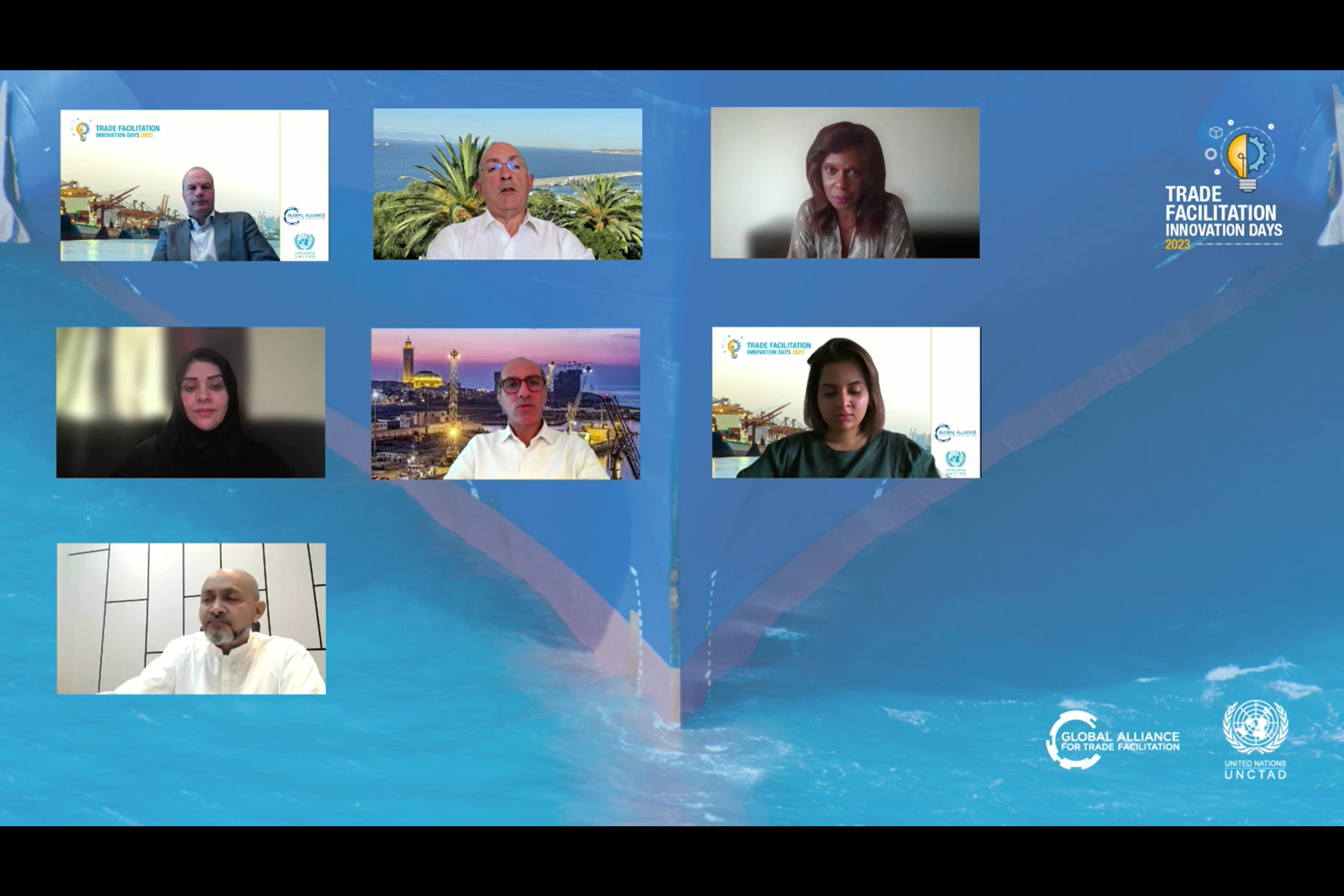 "Despite the rapid pace of tech advancement, the human factor remains as crucial as ever," said Shamika Sirimanne, Director of UNCTAD Division on Technology and Logistics. "It is people that steer technologies and ensure collaboration to ensure success. Without trust and partnership, trade tech solutions can collapse."  
In a lively discussion on the relationship between trade and climate change, there was general agreement trade facilitation had a key role to play.  
"Trade is good for economic development, but it has a bad impact on the planet if we don't set-up counter-balancing measures," said Tarik Maaouni, Chief Information Officer National Port Agency of Morocco. 
Every session culminated in entrepreneurial pitches – 14 in total – on applying innovative technologies in solving identified trade facilitation problems. For example, Aymeric Le Page, Co-founder and CEO of Docloop, detailed how the start-up uses AI to accelerate decarbonisation and digitalisation in goods transportation and logistics.  
Docloop's technology automatically converts unstructured, paper-based data such as invoices, packing lists, bill of lading, customs declaration, and order forms into organised, actionable formats for integration into key digital systems. Resulting increased efficiencies enable teams to concentrate on core, high-impact tasks, driving overall productivity gains. 
Juan Pablo Ortega, Co-founder and CEO of Yuno, an online payments facilitator, detailed how the start-up technology is overcoming challenges to e-Commerce growth, including cart abandonment and fraud.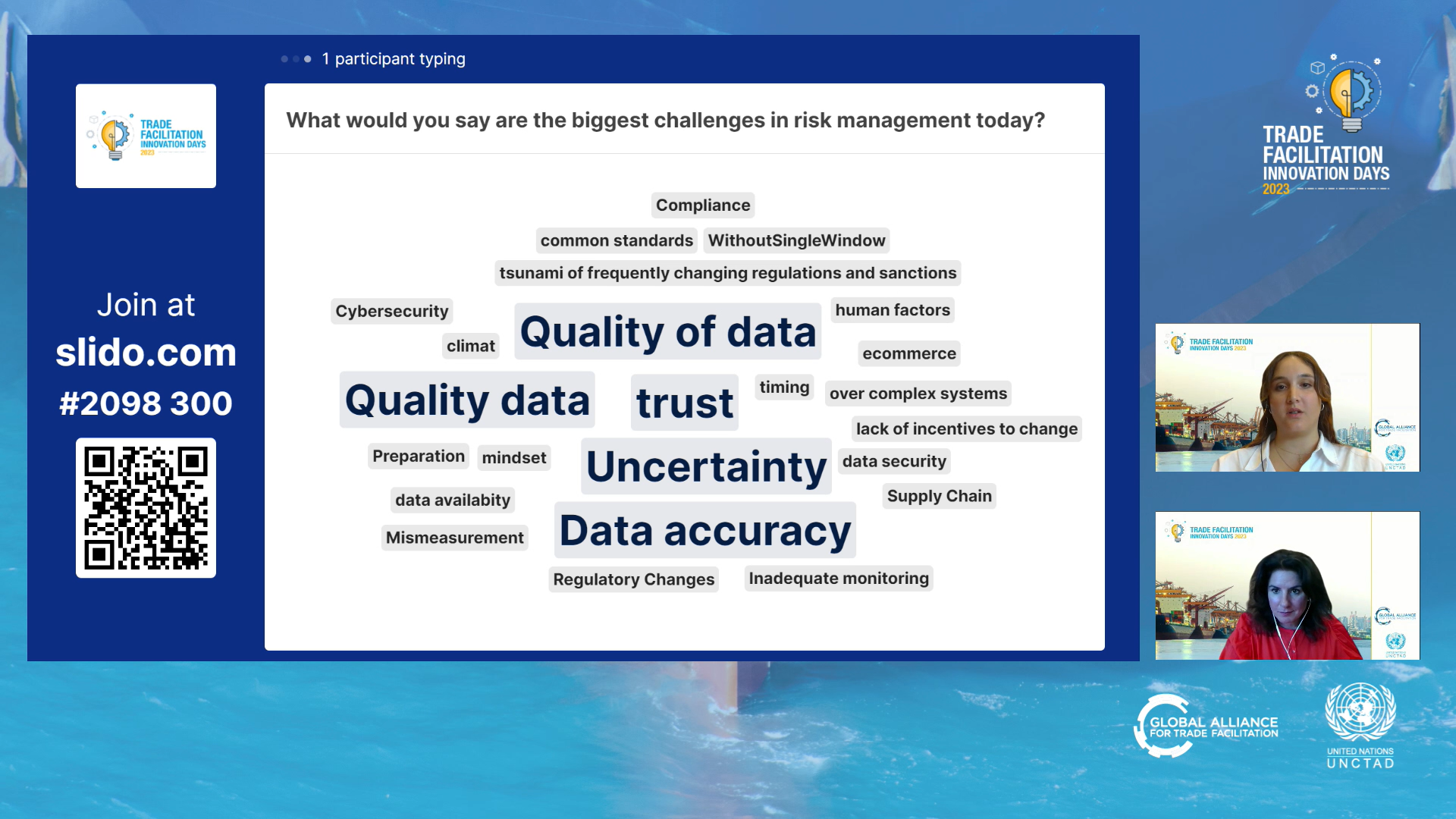 Yuno, which is being rolled out across Latin America, aims to manage fraud while tackling many of the issues preventing final payment, including complex checkout processes and long load times.  
Yuno enables merchants to integrate more than 200 payment methods in just four weeks, reducing infrastructure costs. Smart routing has enabled clients to increase their e-Commerce approval rate from an average of 85% to 100%. The company is already working with large corporates such as McDonald's, Avianca, Open English, and Rappi.