This Friday 23 March, Colombia's National Food and Drug Surveillance Institute (Invima) will launch its new risk model to reduce physical inspections of food in ports, airports and border crossings by more than 34%. The model, known as Model IVC SOA Ports, will allow much greater efficiency in the inspection process, benefitting both importers and exporters.
• Approximately 20 thousand physical inspections per year will be eliminated
• The new risk model has the potential to reduce the time and cost of moving food across borders
The mathematical model determines whether a physical or documentary inspection is needed for each shipment depending on the level of risk associated with the product. This risk is determined by factors such as its country of origin, manufacturer's records, exporter, importer, health alerts and laboratory results.
Invima's director, Javier Humberto Guzmán Cruz, said that the introduction of the new model is part of Invima's commitment to the national government's policy of reducing procedures and increasing the country's competitiveness. He said: "This implementation, which will eliminate approximately 20,000 physical inspections a year, will bring benefits for employers, such as reducing logistics costs and product storage."
Other direct beneficiaries will be the Authorized Economic Operators (AEO) and more than a hundred establishments authorised to export food, for whom the process will be sped up significantly.
The implementation of the project has been supported by the Global Alliance for Trade Facilitation (the Alliance), an organisation that brings together governments and businesses to deliver targeted trade facilitation reforms. The Alliance will continue to offer technical support to the project in its next phase aimed at introducing a similar model for the inspection of medicines and medical devices in ports.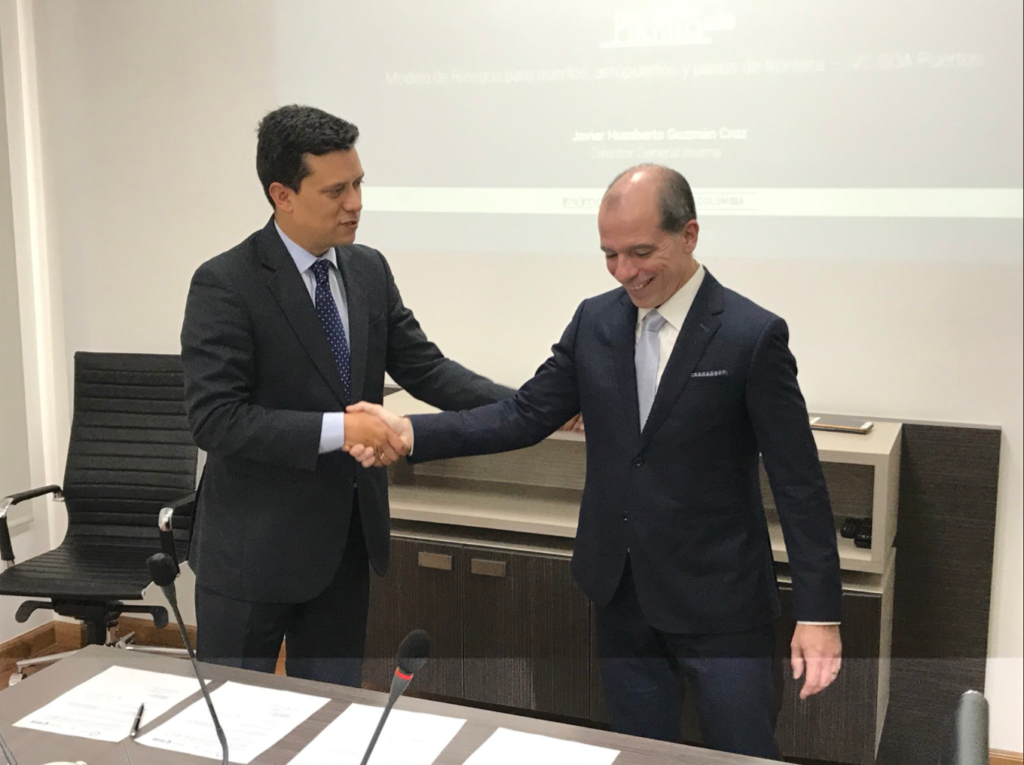 Jose Raul Perales, deputy director of the Global Alliance for Trade Facilitation, said: "Today marks a major milestone, not just for trade facilitation in Colombia but also for the Alliance. This is the first of the Alliance's projects to reach this stage and begin to have a real impact on the experience of trade for government and businesses.
"Thanks to the forward-thinking, collaborative approach of INVIMA and the support of the private sector involved in the project, the new risk model has the potential to significantly reduce the time and cost of trading food across Colombia's borders. In turn this should make local businesses, particularly small and medium sized enterprises, more internationally competitive, and open up new opportunities for exports and job creation. Our team will be working to measure the impact of the new system in the coming months and we will continue supporting INVIMA in the next phases of this important project."
Invima will continue to work with public and private organisations to facilitate the trade of the Institute's products.
Read the story in Spanish on Invima's website here.