Alliance Supports Emergency Aid Efforts in Madagascar
Just 36 hours before Cyclone Batsirai made landfall in Madagascar on Saturday February 5, a special meeting convened in the island's capital to assess a new set of standard operating procedures (SOPs) to fast-track foreign emergency relief.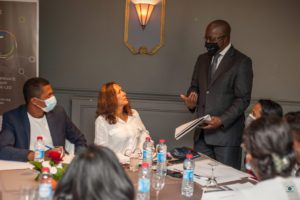 The Alliance partnered with the National Center for Disaster Preparedness (NCDP) at Columbia University, the World Customs Organization (WCO), Madagascar's National Office for Disaster and Risk Management (BNGRC), and Madagascar Customs, to organise a workshop on how to stress test the new Customs procedures. The SOPs were developed as part of a WCO COVID-19 project, funded by the Government of Japan, aimed at building resiliency into import processes for international aid in response to the COVID-19 pandemic and natural disasters.
More than 30 representatives from the National Office for Disaster and Risk Management (BNGRC), Customs, government agencies, WCO, humanitarian organisations and the private sector met at the Hotel Colbert to discuss contingency plans based on the procedures, seeking ways to improve the pre-clearance of goods from trusted suppliers, such as international aid agencies.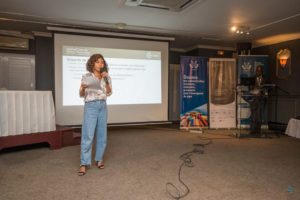 During the workshop, the participants investigated various scenarios that would challenge the new procedures and suggested possible solutions. This kind of contingency planning is vital in disaster preparedness.
The new procedures became officially operational two days after the storm, the latest in a series to wreak havoc across the region in so-called Cyclone Season, which typically lasts from November to April ever year.
Less than a week after Cyclone Batsirai landed, the stakeholders reconvened to share their experiences of using the new procedures to import relief supplies in the aftermath of the storm and to assess previous efforts to test the structures.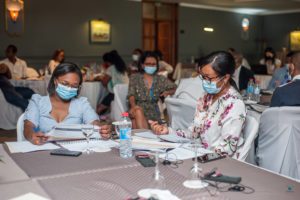 The Alliance and the NCDP Columbia University team are now compiling a report and optimisation plan to prioritise the actions that will make the most impact on streamlining the importation of relief supplies. Under the coordination of BNGRC and Madagascar Customs, this plan will assign tasks to various stakeholders and target dates for completion. Local partners will also receive templates designed to increase their capacity to continue testing to continuously improve the new processes.
These actions will also support Madagascar in implementing the World Trade Organization's Trade Facilitation Agreement, whose measures, including border agency cooperation and risk management, are critical in helping countries to prepare and recover from disasters.