Authorised Economic Operator project will make intra-regional trade simpler, faster
Customs officials in Brazil, Chile, Dominican Republic, and Paraguay recently concluded that their trusted trader programmes are fully compatible with Guatemala, paving the way for smoother cross-border trade of goods between their companies.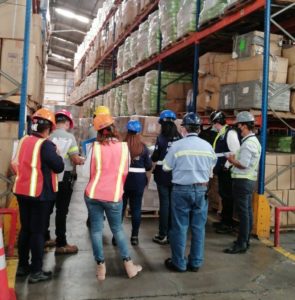 That determination came during a recent joint site validation hosted by Guatemala Customs supported by the Global Alliance for Trade Facilitation.
The Alliance is working to implement an Authorised Economic Operator (AEO) Regional Recognition Arrangement between 11 Latin American and Caribbean countries. Such an arrangement would boost intra-regional trade by making it simpler, faster, and more cost-effective for AEO companies to trade across the region.
The validation, held June 22 through July 9, was the first activity of this nature in the Western Hemisphere since the Covid-19 pandemic began. It signals the commitment of participating governments to implementing trade facilitation reforms in the region as a mechanism to reactivate their economies and improve people's lives.
Under AEO programmes, which already exist in all 11 countries, companies that comply with the supply chain security standards in the World Customs Organization's SAFE Framework of Standards are awarded "Authorised Economic Operator" status by customs. As a result, these companies benefit from reduced inspections of goods and quicker clearance times at borders.
Other countries participating in the arrangement include Argentina, Bolivia, Colombia, Costa Rica, Peru, and Uruguay.
"The Alliance is honoured to have the opportunity to work alongside 11 administrations and the private sector in Latin America to support this unique mutual recognition agreement that will make customs administrations more responsive to the needs of the people," said Aurelio García, Head of Programs at the Center for International Private Enterprise, which is leading the work on behalf of the Alliance.