The Global Alliance for Trade Facilitation has this month bolstered its steering group with the addition of two trade and customs experts from the business world.
Unusual in the world of international development initiatives, the Alliance puts public-private sector collaboration truly at its heart with a steering group comprising representatives of both its donor governments and its business partners.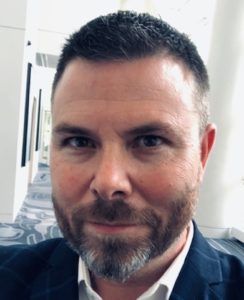 Mark FeDuke, Director of Trade Compliance and Policy at ArdoVLM, and Jochen Daechert, Vice President Global Customs at BASF, join representatives of USAID, Global Affairs Canada, the German Federal Ministry for Economic Cooperation and Development, the Ministry of Foreign Affairs of Denmark, the UK Department for International Development, and the Australian Department of Foreign Affairs, as well as businesses DHL, FCA Group, Maersk, Walmart and UPS. Together the group guides the Alliance's work to make trade simpler, faster and more cost-effective in developing and least developed countries by implementing the World Trade Organization's Trade Facilitation Agreement.
Speaking after attending his first meeting of the steering group last week, Mark FeDuke said: "There has never been a more urgent need to bring business and the public sector together in support of international trade. By leveraging public-private partnerships for trade led growth, Alliance projects are making measurable and sustainable differences in developing economies and I am grateful for the opportunity to help the Alliance facilitate trade for this purpose."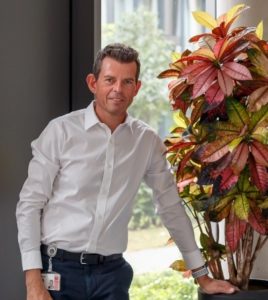 Jochen Daechert, Vice President BASF Global Customs said: "Especially now, in times of the Coronavirus, trade facilitation initiatives are of utmost importance not only for industry, but for all countries that rely on receiving goods and medical devices. With the use of risk management programmes, like the Authorized Economic Operator, companies continue to export and import materials without the need for physical inspection and therefore a higher infection risk. In addition, efforts to simplify processes and rely on less physical paper documents are ensuring the flow of the necessary materials to countries. BASF is proud to be part of the Alliance to continue pushing trade facilitation programmes, as we see a huge benefit for both countries and their governmental agencies as well as for the private sector."
Philippe Isler, Director of the Global Alliance for Trade Facilitation, said: "The ongoing pandemic is demonstrating like never before the importance of keeping goods moving across borders. We believe our work to make trade easier will be vital in helping developing and least developed economies to not only rebuild in the months ahead but also become more resilient in the future. That is why we are thrilled at this time to welcome Mark and Jochen, both long-time supporters of the Alliance's work, to the steering group. The vast knowledge and experience they and their companies bring in facilitating trade right across the world will be instrumental in helping us grow our impact."