New IT equipment installed at Customs facilities in Guayaquil by the Alliance will increase the number of electronic services provided through the Ecuadorian Single Window.
Only two months after launching a pair of projects in Ecuador, the Global Alliance for Trade Facilitation has already reached a key milestone in its effort to strengthen the Ecuadorian Single Window (VUE) and cut red tape on plant shipments.
On September 3, the Alliance installed the required IT equipment at Customs facilities in Guayaquil, Ecuador. The equipment will enable a team of 12 IT professionals to begin working with Customs and trade control agencies to increase the number of electronic services provided through the VUE.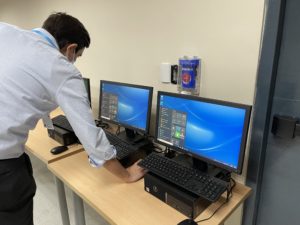 "The equipment provided by the Alliance will allow various agencies to work remotely on the incorporation of trade related e-services in VUE and will contribute to the development of the system even after the completion of the ongoing project," said Diego Maldonado, IT Deputy Director at the National Customs Service of Ecuador.
Agencies involved in the work include the Ministry of Environment, Ministry of Transportation, Ministry of Production-Fisheries, and Phyto and Zoo Sanitary Regulation and Control Agency.
Expanded availability of electronic services through the VUE offers many benefits, particularly for micro, small, and medium enterprises in Ecuador's agriculture and fisheries sectors. Replacing paper-based trade processes with digital solutions will ensure the simple, fast, and cost-effective cross-border trade, allowing Customs to establish the safety and origin of agricultural products far more efficiently while easing the compliance burden for businesses.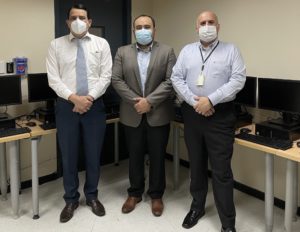 "The Alliance is excited to have reached this early milestone in our project, which will enable businesses, customs brokers, and agents to perform nearly two dozen requirements for exports and imports online," said Laura Escalante, Trade Program Officer for the Alliance. "As the pandemic continues to wreak havoc around the world, eliminating in-person procedures like these will both keep people safe and reduce the time and cost of cross-border trade, which will ultimately boost Ecuador's competitiveness."
This project contributes to Ecuador implementing its commitments under the World Trade Organization's Trade Facilitation Agreement, which it ratified in 2019.