As the fifth anniversary of the entry into force of the World Trade Organization's Trade Facilitation Agreement approaches next month, its goals of making trade easier, faster and cheaper have never been more relevant, particularly for developing and least-developed countries that have borne the brunt of this ongoing pandemic.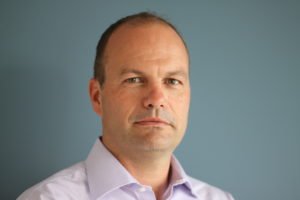 Since its inception, the Global Alliance for Trade Facilitation has brought together the public and private sectors as equal partners to identify and deliver commercially meaningful reforms across Africa, Asia and Latin America.
These reforms take time but as our momentum has grown, so has our reach and expertise. Last year we launched an unprecedented number of projects, with a focus on digitalising processes underpinning the free flow of trade. This involves building strong public-private partnerships to deliver business-friendly reforms that contribute to sustainable development and poverty reduction.
To give just a few examples, in Peru, we launched a new project designed to cut delays in processed food exports. In Jordan, we began work to introduce electronic phytosanitary certificates or ePhytos connected to the International Plant Protection Convention (IPPC) hub, replacing cumbersome paper certificates and encouraging micro, small and medium enterprises (MSMEs) to export their produce. We're also working with the Colombian government to optimise how its sanitary and phytosanitary agency assesses risk, thereby reducing physical inspections and better protecting Colombia's borders.
This year we will continue to demonstrate how trade facilitation reforms can reduce the administrative burden on border agencies and businesses and bring measurable benefits for both, and, by extension, for the broader economy and society.
In the coming months, we will continue implementing digital solutions that make trade more transparent and predictable. For example, the Alliance is working with the government in Uganda to streamline and automate how horticulture exports are cleared at pack houses and at Entebbe Airport, where companies have struggled with the time and costs associated with sanitary and phytosanitary inspections.
And in Bangladesh, work has begun to digitalise and streamline processes at the Bhomra Land Port on the border with India, where imports can be tied up at Customs for almost five hours at a time. Our initiative aims to produce a significant improvement for traders: an average reduction in clearing times from 4 hours, 50 minutes to just 32 minutes.
We will also be launching new projects in Cambodia, Jordan and Thailand, and we will present the results of our work in Brazil and Morocco.
Our facilitation ambitions have also evolved and will continue to do so. For example, we recently collaborated with the Government of Rwanda and one of our corporate partners, Enviroserve, on an e-waste innovation sprint, or 'hackathon,' to develop potentially disruptive ideas to improve electronic waste collection and cross-border movement. We intend to build on the knowledge gathered and find ways to improve the environment and help tackle the growing problem of cross-border e-waste transportation.
We also look forward to entering a new phase in which we can showcase more results of our work. In Senegal, we have already seen the effect of our work following last month's successful test of the country's new system for exchanging ePhytos with the IPPC ePhyto Hub, which occurred only nine months after the Alliance launched the project with the Senegalese government. Thanks to this targeted initiative, traders can now benefit from increased productivity and reduced expenses, enabling them to engage with international trade partners more efficiently.
And in Colombia, a new Center of Excellence for the automotive industry, launched in December 2021, will create a more fluid and operational relationship between the public and private sectors, resulting in reduced wait times at the border.
In all our projects, we will continue implementing solutions to make trade more transparent and predictable. For example, in Mozambique and Botswana, we are replacing inefficient and manual, paper-based processes with digital solutions to improve the importation and distribution of vaccines and rapid test kits. Such efforts are more critical than ever to ensure that governments and businesses are better prepared for global shocks.
Finally, we will keep using real-world business metrics to develop benchmarks and measure our project impacts, both quantitative and qualitative. This data helps us improve the design of our initiatives as we focus on areas that represent the best value for money in terms of donor investment.
In 2022, we are looking forward to a busy year of continued research into innovative subjects, unlocking and sharing new knowledge from Alliance activities through our Lessons Learned papers, briefs and blogs.
As Covid continues to cast its long shadow, trade facilitation has become even more urgent. And the Alliance will continue to be at the forefront of reform.
Philippe Isler, Director, Global Alliance for Trade Facilitation