Collaboration to Focus on Delivering High-Impact Projects
The Global Alliance for Trade Facilitation (the Alliance) and the Islamic Centre for Development of Trade (ICDT) have agreed a partnership to support ICDT member states in fully implementing their World Trade Organization (WTO) Trade Facilitation Agreement (TFA) commitments. 
The parties signed a formal memorandum of understanding (MoU) in Casablanca, Morocco, on July 6, 2022, recognising their respective strengths in helping countries in achieving inclusive economic growth through TFA fulfilment.  
Established in 1984, ICDT is the subsidiary of the Organisation of Islamic Cooperation (OIC) tasked with trade and investment in 57 member countries. Over the past four decades, it has developed a strong network of political connections, diplomatic experience, and trade networks. It provides a wide range of trade-related activities including negotiations, promotion, information, investment, research, and training.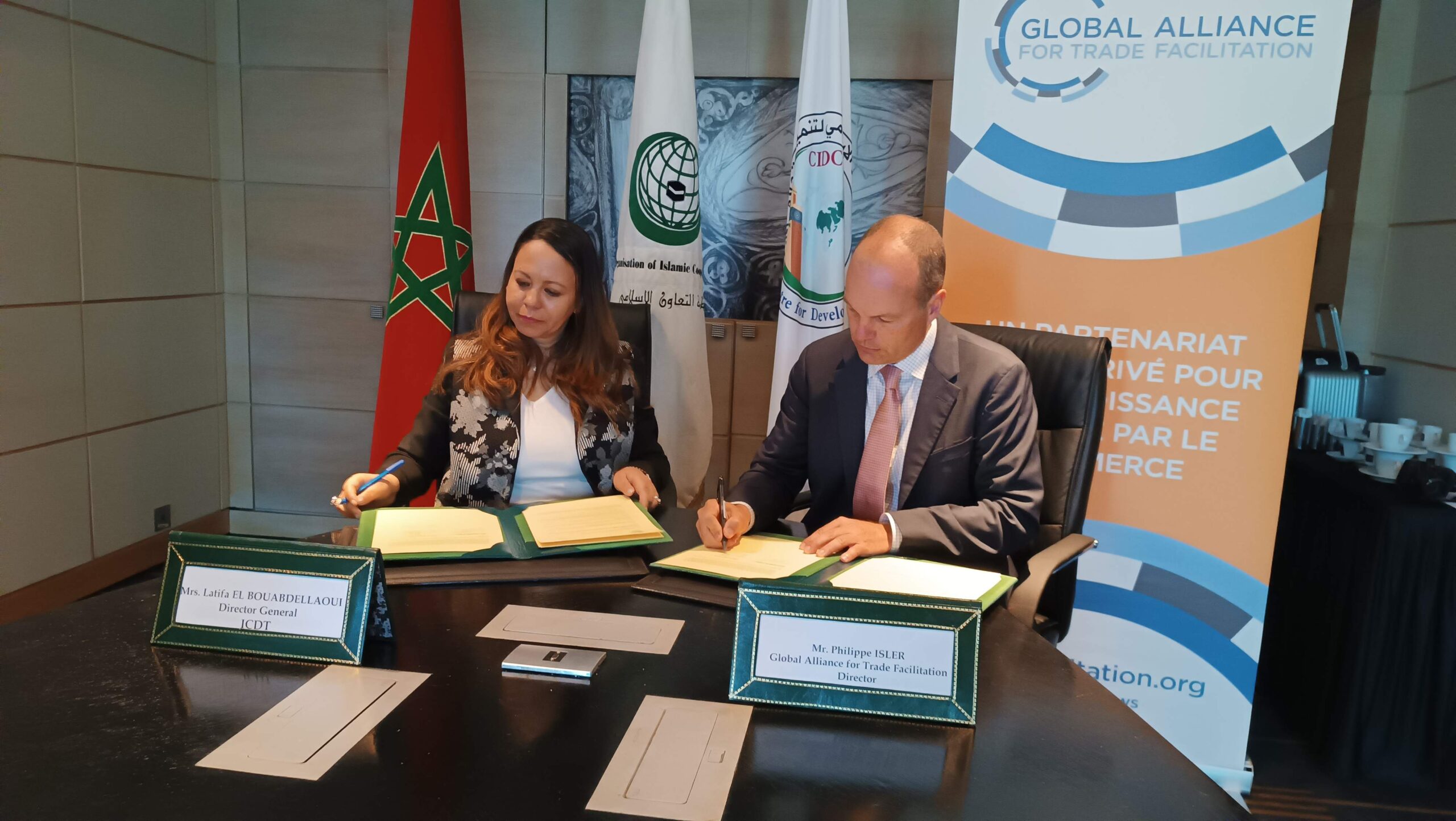 Launched at the WTO 10th Ministerial Conference in December 2015, the Alliance works with governments in developing and least developed countries (LDCs) in delivering targeted, measurable trade reforms, reducing the time and cost of doing business. Every project must have the full support of the beneficiary government and the local private sector. The Alliance has completed 13, with a further 20 in implementation across Africa, Asia, Latin America, and the Asia-Pacific Region.  
The MoU paves the way for joint projects in OIC states that are also WTO members committed to TFA implementation. 
Like all Alliance projects, the partnership will emphasise high-impact initiatives serving Sustainable Development Goals (SDGs). It will look to tackle regional trade facilitation challenges, supporting potential integration opportunities across OIC regions – paying special attention to introducing digitalisation techniques in addressing transit issues affecting land-locked countries in Africa and Central Asia.  
Both parties are exploring many opportunities for collaboration, such as assisting countries in adopting the International Plant Protection Convention's (IPPC) ePhyto Solution, replacing a duplicative, cumbersome, paper-based phytosanitary certification system with a seamless, electronic equivalent. The Alliance has built up significant expertise in successfully implementing such initiatives in partnership with IPPC.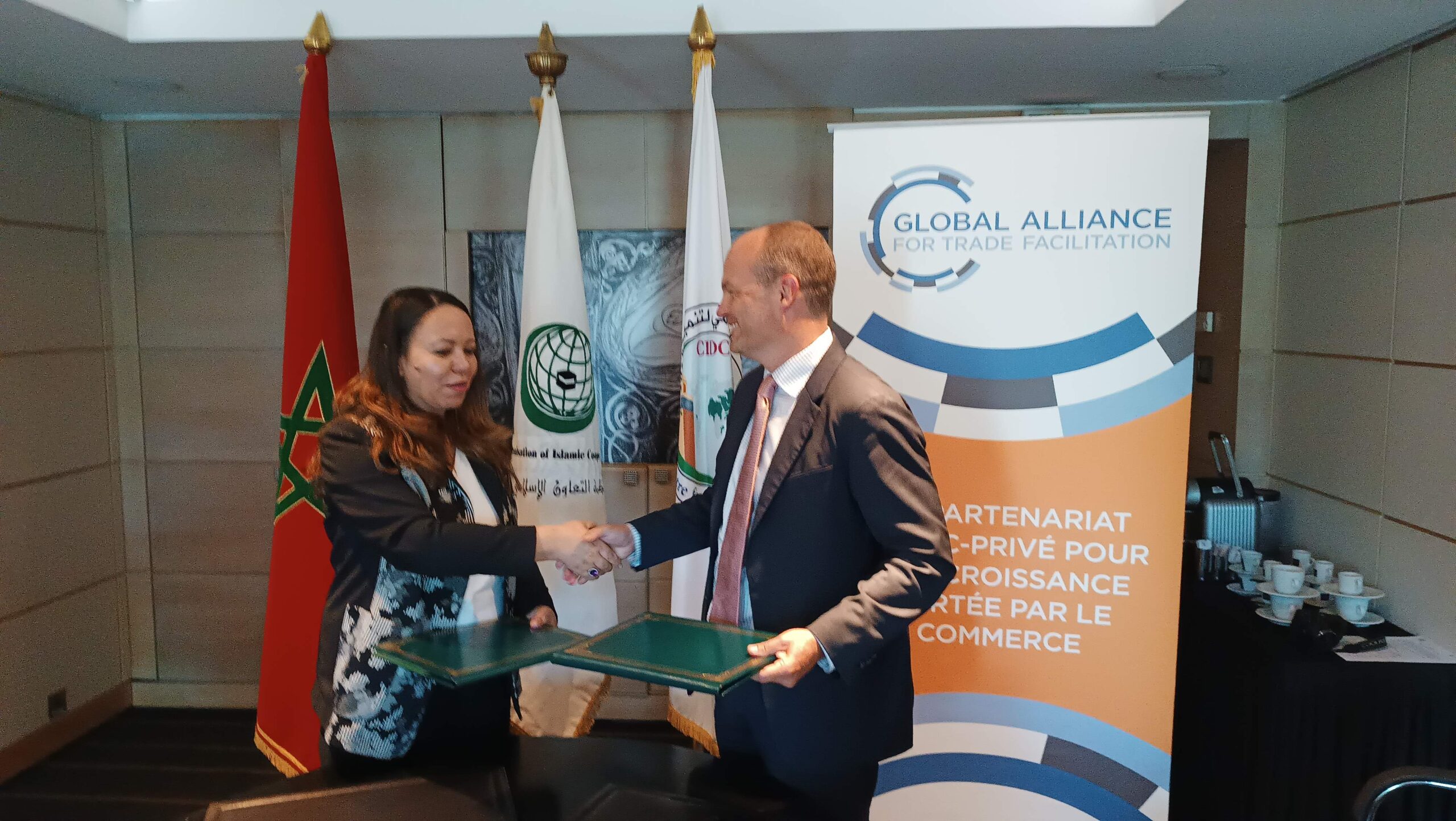 Other areas may include introducing and promoting electronic transit documents to ease trade for land-locked countries in Africa and Central Asia, collaborating with relevant stakeholders in developing regional integration projects, and supporting individual projects in ICDT member countries.  
The Alliance has already successfully completed five projects in three OIC countries, Morocco, Mozambique, and Senegal. It is currently implementing projects in seven others: Bangladesh, Cameroon, Indonesia, Jordan, Nigeria, Tunisia, and Uganda.  
"We are always pleased to work with organisations that share our ambitions of streamlining trade to support economic growth in developing countries and LDCs," said Philippe Isler, Director of the Alliance. "The Alliance has already completed successful projects in OIC member countries and is currently implementing several more – the synergies created by this partnership will enhance our current and future efforts."  
"The Alliance has proven expertise in implementing trade facilitation projects and activities, with measurable economic and social impacts in the Regions," said Ms. El Bouabdellaoui, Director General of ICDT. "This agreement will contribute to the reduction of trade costs among OIC member states, especially in Sub-Saharan Africa and Central Asia."